A message to the Columbia University Community (Spring 2021)
From Amy Rabinowitz, Director, Office of Work/Life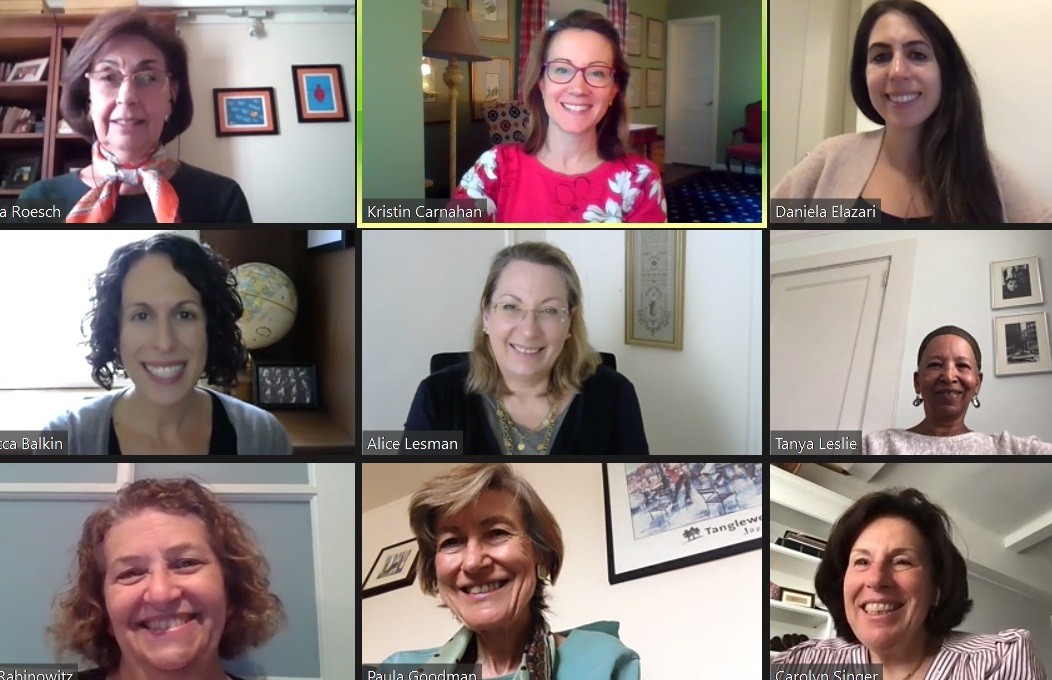 For 2021, we at the Office of Work/Life are embracing a spirit of hopefulness while acknowledging—and by no means minimizing—the ongoing and evolving challenges we face this year.  The Office of Work/Life remains here for you and we hope that you will turn to us for programming, resources, and support as together we navigate these unique times.  
Key to rising to 2021's challenges is ensuring that we find ways to care for ourselves.  Our spring workshop season includes many opportunities for self-care, including workshops on healthy eating, ergonomics, physical fitness, and thriving in a remote work setting. Confidential counseling is available through the Employee Assistance Program and additional resources are listed at CopeColumbia.com. (Health and well-being supports are also available to students through Columbia Health.)  
Our spring programming also provides opportunities to gain insights and practical information to help address other work/life issues that are relevant to you.  Whether you are re-examining your finances, exploring housing options for yourself or an older loved-one, expecting a baby, or planning for college we hope you will join us for a program this spring.  
Especially if you are a parent managing work and children's care and schooling, we know that schedules are unpredictable and there are many demands on your time.  We are continually adding recordings to our online workshop and well-being libraries so that you can connect with Work/Life programs when it's best for you.  We invite parents to explore the Resources for Parents During COVID-19 page, sign up for the Columbia-only Parent Connection program, and register for one of the upcoming Komae-sponsored events.    
For eligible employees, the University's Back-Up Care Program can also help support you by providing back-up care for child or adult/elder dependents.  
Finally, all of our usual consultation services (child care, schooling, and housing) remain available by phone, email, or zoom. 
With warm wishes for a healthy and hopeful spring,
Amy Rabinowitz, Associate Provost, Director of Work/Life