Additional Breastfeeding Resources & Discounts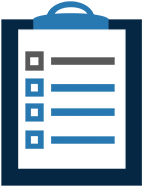 The following page contains information about local, state, and national resources.  Please visit each organization's website for more detailed information. Columbia University has no affiliation with these organizations; the links below are for information purposes only. 
Bright Horizons Care Advantage® This program offers additional family support through a comprehensive online care database for ongoing child and adult care, evening, weekend, and pet care needs. Employees are responsible for costs related to care for these new services: 

Free, unlimited access to regular, non-urgent child and adult care, pet care, and housekeeping services through Sittercity'sonline caregiver database, free basic background checks, and free access to the site 
Preferred enrollment at select Bright Horizons centers nationwide – includes registration fee credit  
Tuition discounts at partner centers – up to 10% for children ages 2-12
Discounted tutoring and test prep for students of all ages available 
Free general elder care planning support through Years Ahead online assessment tool
Visit this website for access and more information.

92nd Street Y Parenting Center offers a 10% discount on Parenting Center classes and drop-ins to Columbia faculty, staff, and students. The Parenting Center offers a number of fun parent/child classes and resources for families, including Lamaze classes, new parent support groups, breastfeeding consultations with a certified lactation consultant and more. A 10% discount is available with a Columbia University ID. The offer can be redeemed by phone at 212.415.5500 and at the box office, located at 1395 Lexington Avenue at 92nd Street. For drop-in classes, the ID can be presented when coming to the class (no advance registration is required). Note: 2s Together and 3s Together Programs are not included. 
The Learning Experience Child Care Centers offer a discount to Columbia University families at locations across the country. Columbia University families are eligible to receive a 10% discount, plus waived extended care fees.  If your child is currently enrolled at The Learning Experience®, please contact Sandy Sandquist at (561) 886-6400 ext. 245 so that you and the other Columbia families can avail yourself of the discount.  For information on The Learning Experience®, including discounted rate information or participating centers, please call Sandy Sandquist at (561) 886-6400 ext. 245 or Jessica Zacot at (561) 886-6400 ext. 250.  You can also visit The Learning Experience® nearest you or their website.
Stork and Cradle offers a 15% discount to Columbia employees for child birth classes.  When registering for classes, use the discount code: Columbia.  Additional classes offered by Stork and Cradle include Lamaze, breastfeeding, baby care, and infant CPR. Visit their website for more information.