Guide for Managers and Supervisors
A guide to help supervisors and managers work with their employees on taking time to express milk during the work day.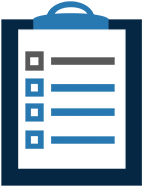 Columbia University is committed to supporting the health and well-being of new parents and their babies.  In recognition of the needs of nursing parents, Columbia has an institutional policy for expressing breastmilk during the work day. The following guidelines are in support of this policy, as is this FAQ document.
The Breastfeeding Support Program includes access to private Lactation Rooms, managed by the Office of Work/Life, to ensure that lactating women, in particular those who do not regularly have access to private space, will be able to continue breastfeeding and carry on with their professional and academic responsibilities.
If you have any additional questions, please feel free to contact the Office of Work/Life.

Time for Expressing Milk
The Office of Work/Life's Breastfeeding Support Program provides access to private Lactation Rooms, equipped with hospital grade breast pumps. These pumps can increase the speed and efficiency of pumping for women.
✓

Employees should work together with their supervisors to make arrangements for taking time to express milk during work hours.

✓

Depending on an individual's needs, expressing milk can take about 30 minutes of time away from work, plus some time for travelling to the lactation room. Time is also needed to set up equipment and clean it afterwards.

✓

When making arrangements with employees, it is important to be aware that no two women will necessarily require the same amount of time to pump. Additionally, the amount of time a woman needs to pump may vary depending on the time of day.

Space for Expressing Milk
Columbia University and the Office of Work/Life collaborate to meet the needs of mothers who are expressing milk by providing Lactation Rooms on each campus. 
✓

A supervisor should help facilitate conversations around finding an appropriate place to express milk and refer the employee to the Office of Work/Life.

✓

As there is always a need for additional Lactation Rooms, if you know of or manage a space that could be converted into a lactation room, please contact the Office of Work/Life.

✓

Setting up a Lactation Room can be accomplished with minimal investment in space and cost.
Examples of Reasonable Spaces for Expressing Milk:
✓

Any Lactation Room on one of Columbia University's campuses

✓

A private office that can be secured and is visually private

✓

A small, unused conference room that can be secured and is visually private

✓

An area within a restroom that is separated from the restroom facility by a door
Please be aware that in the absence of a door separating the room, a public restroom is not an appropriate place to pump.