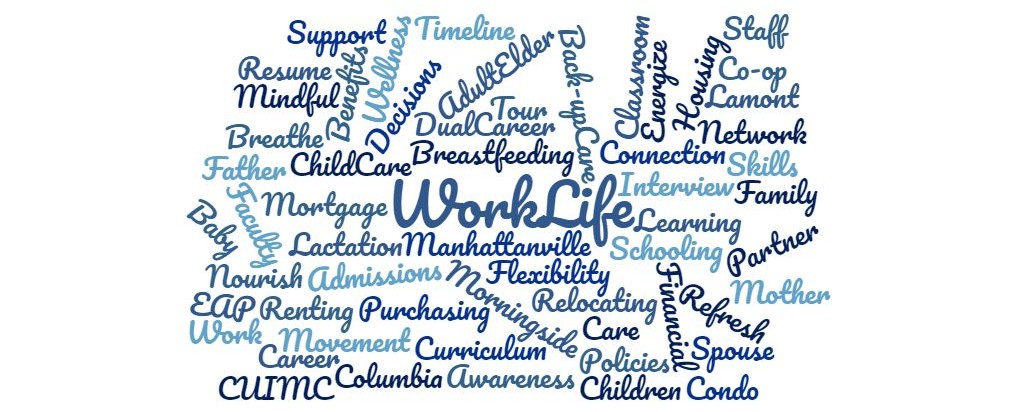 The Office of Work/Life invites you to attend our Spring semester events and workshops. Scroll through this page to view all of our offerings in the areas of:
For questions or additional information, email [email protected] or call (212) 854-8019.  A PDF flyer of our spring 2019 events and workshops is also available.
All workshops, regardless of location, are open to Columbia affiliates.  You do not need to be based on the campus where the workshop is held to participate.  Workshops are offered at no charge, unless otherwise noted.
Early Education, Child Care & Parenting