Physical Activity
Physical Activity Overview
Physical activity is any type of activity that gets your body moving. According to federal guidelines, two of the most important kinds of activities are aerobic physical activity and muscle-strengthening activities.
Aerobic physical activity or "cardio" gets you breathing harder and your heart beating faster. Traditionally, we think of vigorous-intensity activities like running and swimming, but moderate-intensity activities like brisk walking from the subway stop and bicycling to the store can also count.
Muscle-strengthening activities, or resistance training, work all the major muscle groups of your body (legs, buttocks, back, chest, abdomen, shoulders, and arms). Examples include working with resistance bands, lifting weights, shoveling snow, and yoga. The most important thing is that they need to be done to a point where it's hard for you to do another repetition without help. 

Recommended Physical Activity
The Office of Disease Prevention and Health Promotion recommend that adults:
✓

Do any amount of moderate-to-vigorous physical activity and sit less for some health benefits. 

Some physical activity is better than none.

✓

Do at least 150 minutes (2 hours and 30 minutes) of moderate-intensity physical activity, or 75 minutes (1 hour and 15 minutes) a week of vigorous-intensity aerobic physical activity for substantial health benefits.

Preferably, aerobic activity should be spread throughout the week.

✓

Engage in more than 300 minutes (5 hours) of moderate-intensity or 150 minutes (2 hours and 30 minutes) of vigorous-intensity aerobic physical activity a week for additional health benefits.

✓

Do muscle-strengthening activities of moderate or greater intensity and that involve all major muscle groups on 2 or more days a week for additional health benefits.


Office of Work/Life Resources
The Office of Work/Life develops and offers programs and initiatives designed to help you meet the recommended federal physical activity guidelines for aerobic physical activity and muscle-strengthening activity, if able.
Walking is a simple form of physical activity that can be done almost anywhere. With many notable health benefits, walking is also a powerful tool to strengthen relationships and engage with your colleagues, families, and community members.
This program is currently on hold.
Walk to Wellness and the Digital Campus Step Challenge
The Walk to Wellness Program includes bi-weekly campus walks and a digital step challenge using the mobile app MoveSpring!  You are invited to join the bi-weekly walking group, the step challenge, or both.  Either way, let's get stepping! This program is limited to Columbia faculty and staff.
Walk to Wellness Walking Group: Join your campus walking group for some mid-day steps, deep stretches and more at our bi-weekly, instructor-led Walks to Wellness on the Morningside, Manhattanville, and Medical Center campuses.
Medical Center Campus Instructor-Led Lunchtime Walks: 
Time: 1:00 – 2:00 p.m.
Meet-Up Location: 627 W 165th St. Meet at the Garden Courtyard in front of the service building entrance
Morningside Campus Instructor-Led Lunchtime Walks: 
Time: 1:00 – 2:00 p.m.
Meet-Up Location: Alma Mater on the steps of Low Library
Manhattanville Campus Instructor-Led Lunchtime Walks: 
Time: 1:00 – 2:00 p.m.
Meet-Up Location: West Harlem Piers, River Walk at 132nd Street
Walk to Wellness Digital Campus Step Challenge: 
The Challenge: For six weeks, participants on each campus will compete by logging their steps on the MoveSpring mobile app to determine which campus will clock in the highest average daily steps by the challenge end. Participants aim for at least 7,000 steps each day to help their respective campus realize this collective goal. Details on how to get started on the MoveSpring app will be shared before the challenge start. 
Tracking: MoveSpring can sync data directly from the Apple Health and Google Fit mobile apps, various fitness trackers, or steps can be entered manually.
Prizes: Participants on the winning campus will be entered into a raffle to win a premium prize, plus bragging rights! Prizes will also be awarded to the most improved stepper on each participating campus.
Challenge Perks: Garmin is offering 35% off fitness trackers for Columbia University employees. Visit the group membership website and enter your Columbia University email address, then follow email instructions to set up your account. A Garmin fitness tracker is not required to participate in the challenge.
No weights, bands, or equipment needed! This fitness class requires just your own body weight to strengthen and tone muscles. Each week, we will practice full body movements such as squats, lunges, and planks for a challenging, back-to-basics fitness class. For six weeks, we will focus on form, building strength, and moving with joy. The series is open to any and all fitness levels- modifications will be offered.
Dates:Tuesdays, February 2 - April 6, 2021
Attire: Exercise clothing and sneakers are recommended
Zoom link will be distributed to registrants prior to the event.
Instructor: India Choquette is an ACE certified Personal Trainer and Group Fitness Instructor. She specializes in functional movement--training that supports better quality of life. She has taught physical education and fitness classes at Columbia University for five years, and works with Columbia Women's Swim Team in addition to training others around New York City.
The League of American Bicyclists has recognized Columbia University as a Silver Bicycle Friendly University SM  for its efforts in supporting bicycling.
Bicycling is one of the most healthy, economically-efficient, fun, and environmentally-friendly ways to commute. Ranked among the top forms of exercise to improve cardiovascular fitness, bicycling to work, school, or other destinations as part of one's regular daily routine can be both a sustainable and time-efficient exercise regimen for achieving adequate aerobic fitness levels, reducing cardiovascular risk, and preventing weight gain.
The Office of Work/Life offers free on-campus bicycling workshops to help you improve your bicycling skills and become a confident, safe bicyclist. Workshop offerings include: Bicycle Maintenance 101, Bicycle Commuting 101, Family Cycling 101, and Bicycling Street Skills.
To learn more about getting to Columbia by bike and Columbia bicycle services and resources, including bicycling discounts, visit transportation.columbia.edu. To receive updates about bicycle-related activities at Columbia, including group rides and free bike maintenance events, join Columbia's Bicycle Interest Group.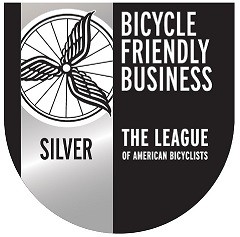 The Take the Stairs campaign encourages the Columbia community to choose the stairs instead of the elevator as a quick way to add physical activity to your day and save electricity.  In fact, stair climbing burns almost 700% more calories when compared to taking the elevator and has been shown to raise good cholesterol and improve cardiovascular health.  
Through the campaign, we have engaged several departments and schools in fun team challenges that encourage increased stair use.
To learn more about the campaign or to discuss scheduling a stair challenge in your building or department, contact the Office of Work/Life .
Combining physical postures, breathing techniques, and meditation or relaxation, yoga is a mind and body practice with historical origins in ancient Indian philosophy. Current research suggests that practicing yoga may reduce pain and stress, lower heart rate and blood pressure, relieve anxiety, depression, and insomnia, and improve overall physical fitness, strength, and flexibility.
An initiative of the Office of Work/Life and Columbia Physical Education and Recreation, [email protected] is a challenging yet relaxing yoga experience focused on increasing flexibility, strengthening mind and body, and improving range of motion through postures, breathing exercises, and relaxation/meditation techniques.
To learn more or to discuss scheduling a session or series in your building or department, please fill out this brief form.
You can also access our yoga video series here.
The Office of Work/Life maintains several gym, fitness, and wellness discounts as listed below.
Crunch is a gym that prides themselves on having a judgment-free, empowering environment. Crunch offers all Columbia University faculty, staff and students a discounted rate on all-access or one-club access month-to-month memberships. Enjoy full-service locker rooms after a hard workout and stay motivated on the go with their fitness app! Download this flyer* for additional details and to get a free 5-day guest pass. Contact Randi Zinker for additional questions and enrollment. 
New York Health & Racquet Club (NYHRC) is a full-service health club with fantastic amenities including over 600 weekly classes; racquetball, basketball and squash courts; state-of-the-art equipment; pools and spa facilities; personal training; babysitting; and much more. NYHRC offers Columbia faculty and staff a discounted membership of $89/month with no initiation fee. A 6-month minimum commitment is required. The membership includes access to all NYHRC club locations and all classes. The membership flyer can be accessed here.

Stop by the Work/Life office in the North Gallery (balcony behind the statues) on the 4th floor of Low Library to request a free one-week membership to try the facilities. Enroll online using your Columbia.edu email. For more information, please contact Jensey Cordero, Corporate Wellness Director at (212) 220-0688 or

[email protected]

New York Sports Club (NYSC, BSC, WSC, PSC) has over 150 locations featuring state-of-the-art cardio equipment, group exercises classes, cross-training programs, and more. Columbia faculty and staff can enroll with a $49.99 annual fee due up front.  Membership is month to month, 30 day notice to cancel. To enroll or for more information, contact Melynda Blake or call (646) 553- 3351. Download this 3-day pass to check out NYSC for free. 
Access to Columbia fitness centers is available on the Morningside and Medical Center campuses.
Additional wellness discounts are available to Columbia faculty and staff through Aetna Columbia Dental Plan's GlobalFit Benefit and Humana Employee Assistance Program Spendless Discount Program Benefit.
Columbia has also partnered with local vendors that provide discounts for Columbia affiliates on sales, bike rentals, maintenance, parts and accessories at local bike shops with your Columbia ID. Visit Columbia Transportation for more information.
For a comprehensive listing of other discounts, including computers, phones, arts, and travel, visit the Human Resources website.

Columbia University Resources
Besides our own programs and initiatives, you can also get involved with these other Columbia wellness programs and resources.

External Resources
Looking for more? Here are resources outside of Columbia.